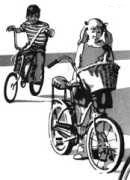 -rat rides 2003-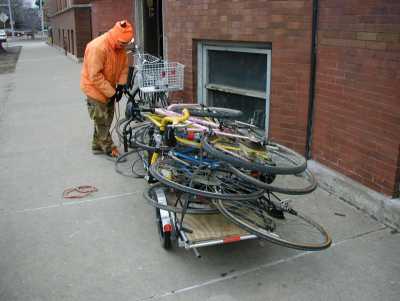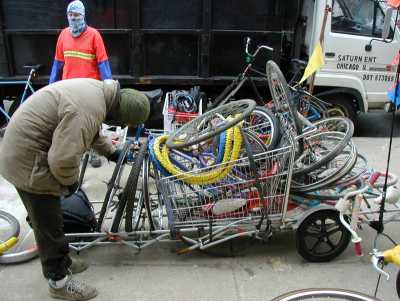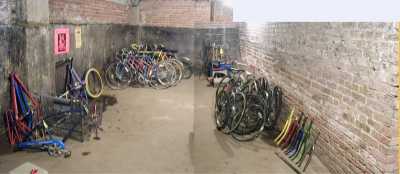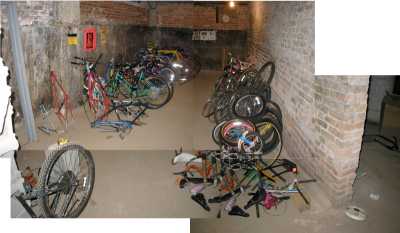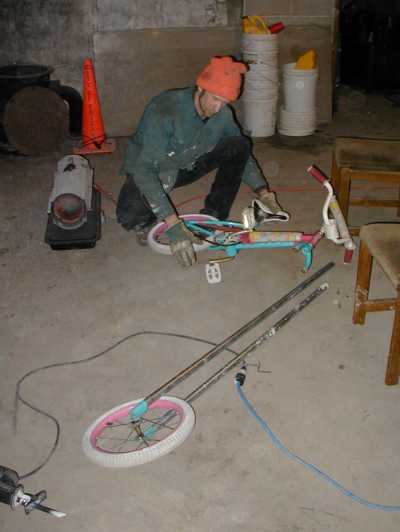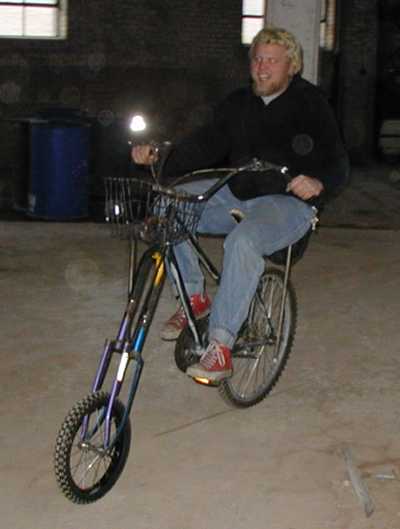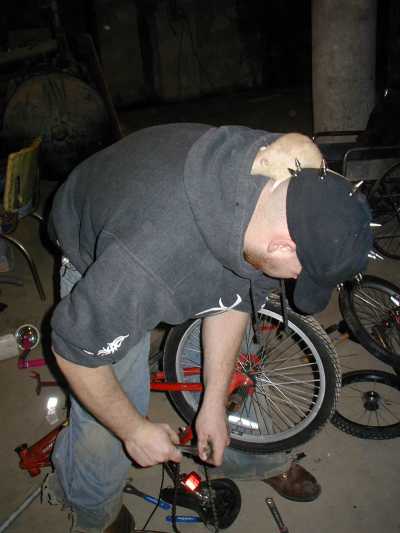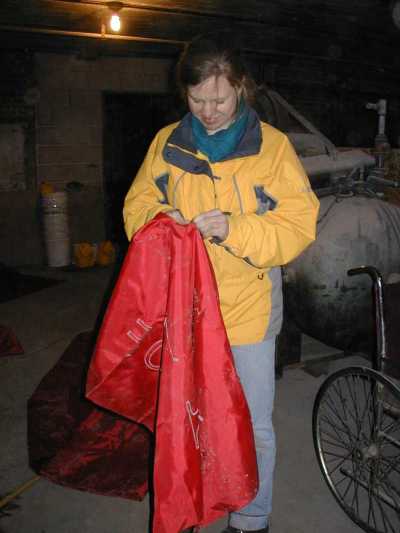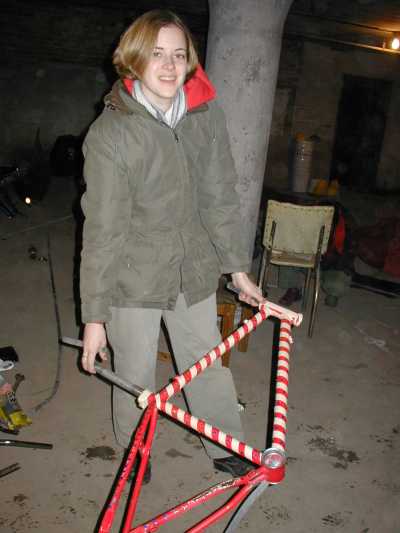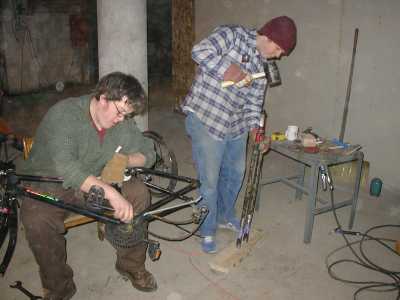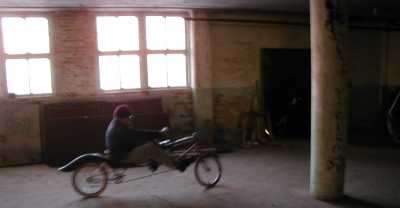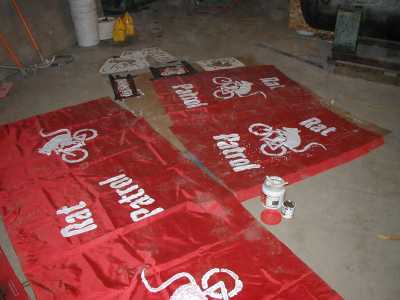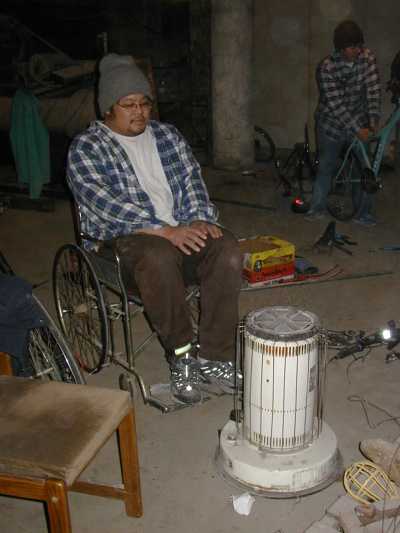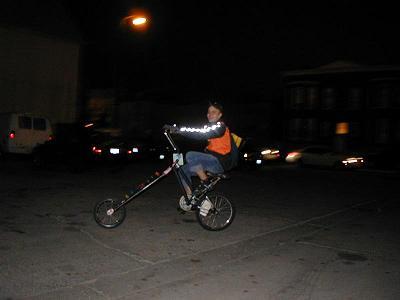 Jacob's bike, given in a fit of generosity by Per, but hastily replaced with 151 when Jacob found out!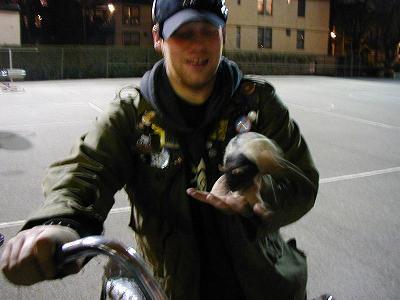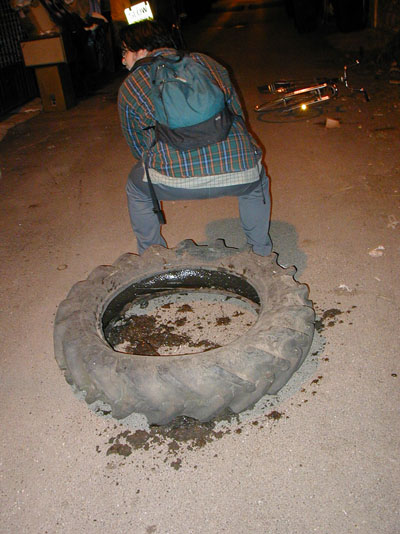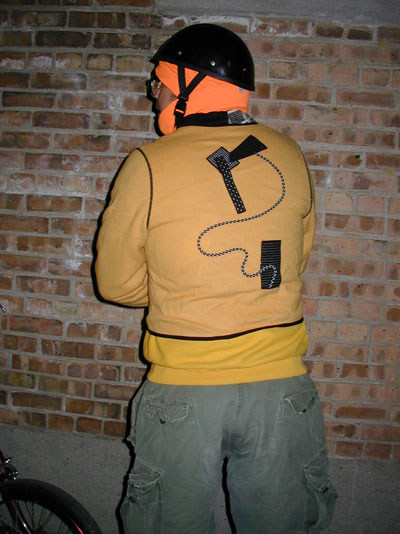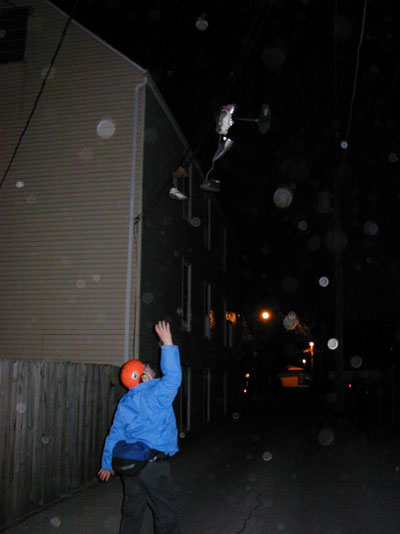 Lil' Gordie, four months before the tragic match that ended his shoe-tossing career.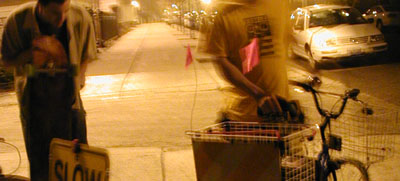 "Chopper B.O.B.", a chopped B.O.B. trailer.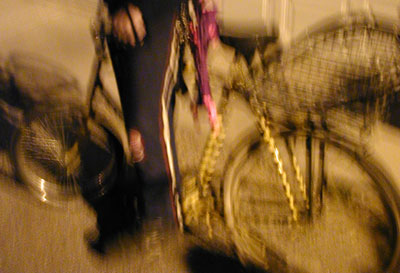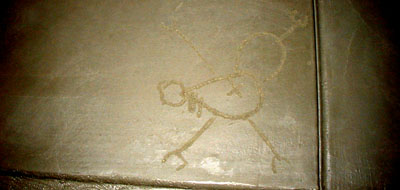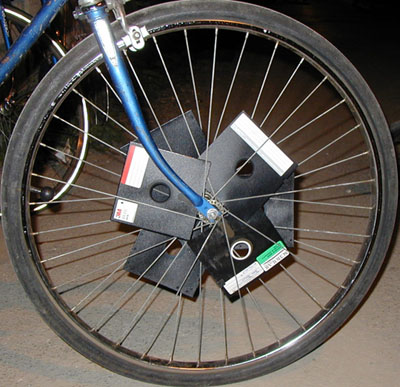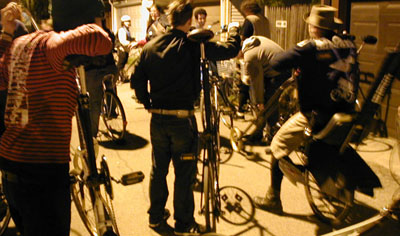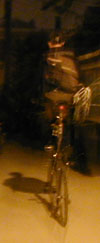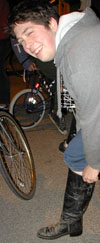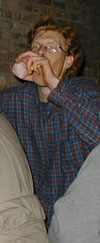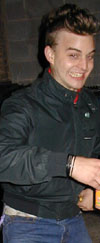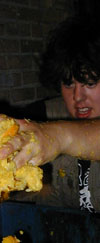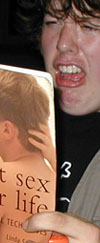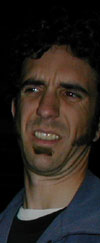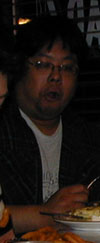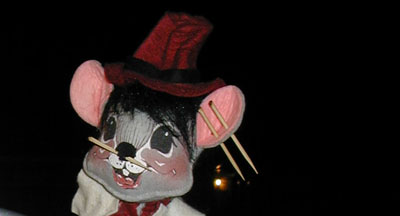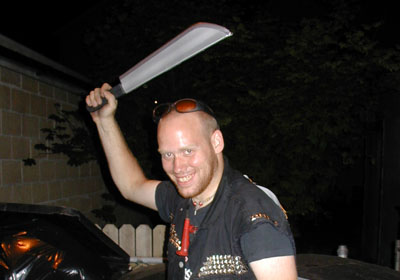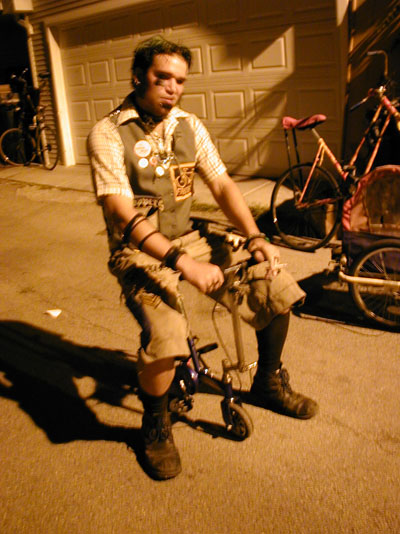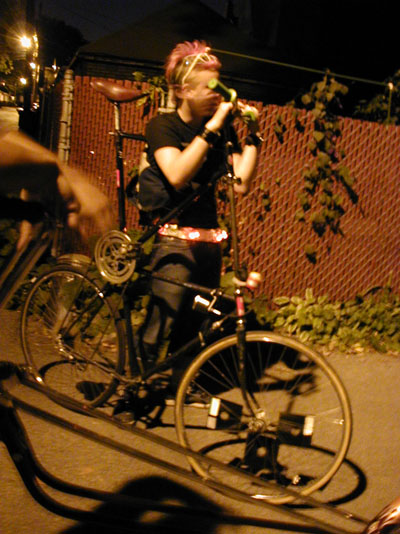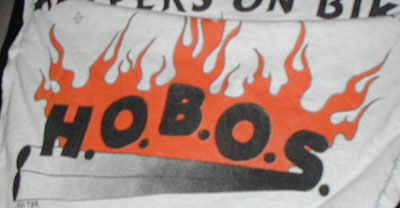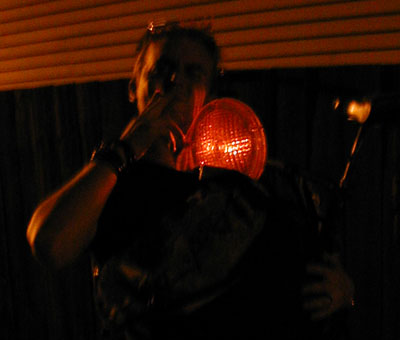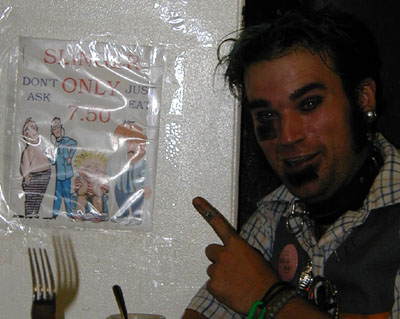 This time, they stopped for our pie at the Diner Cafe. On the wall was this sign: "Slinger Only $7.50. Don't Ask, Just Eat." When Velo Rat and Johnny ordered it, a whisper went down the line of regulars at the bar. "The Slinger! They ordered the Slinger!" Note that the sign features a man having his heart checked by a doctor, a kid on the shitter, and a man crying. There was also a sign that said, "Slingerrhea: Get it here, leave it there." Who could resist such advertising?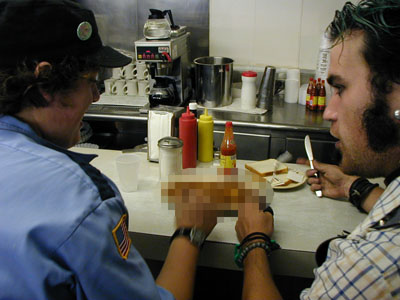 Johnny and Velo Rat prepare to take it on.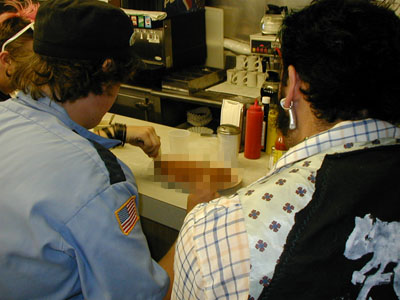 Peachtree gets in on the action.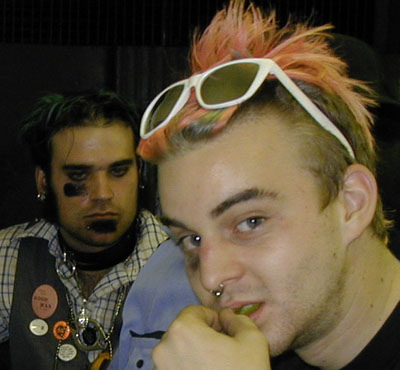 Looks like they shoulda gone with pie.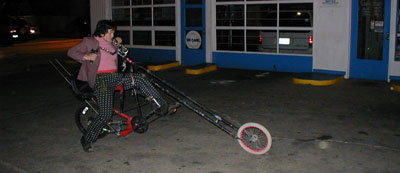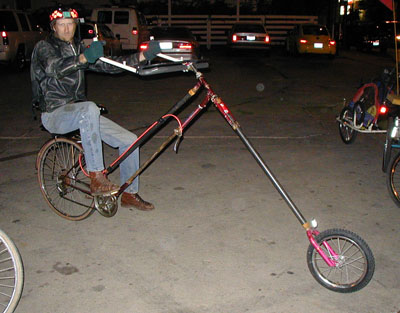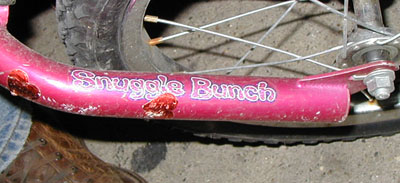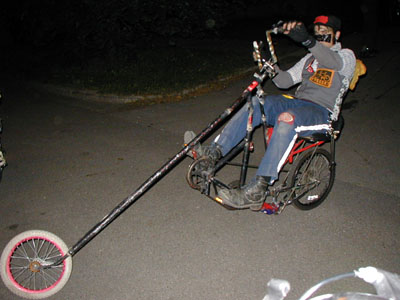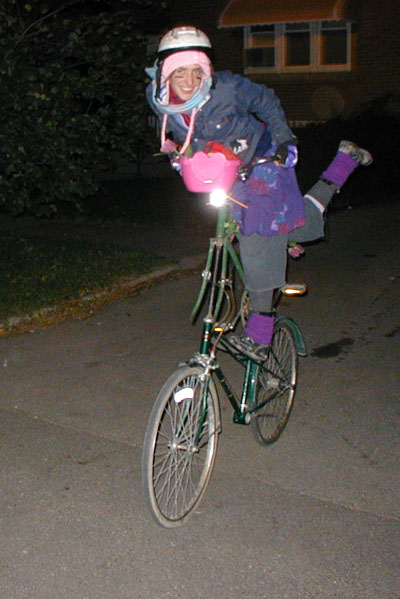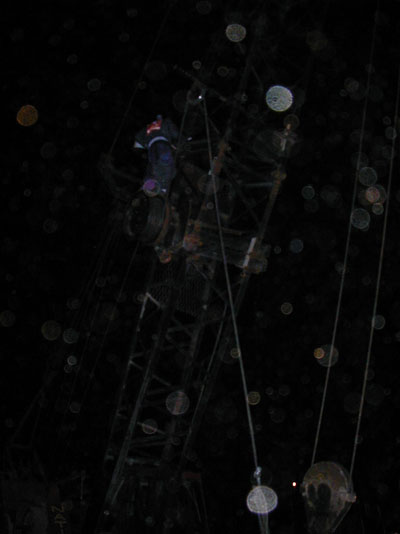 Rat Patrol sticker-placing up on a magnetic crane.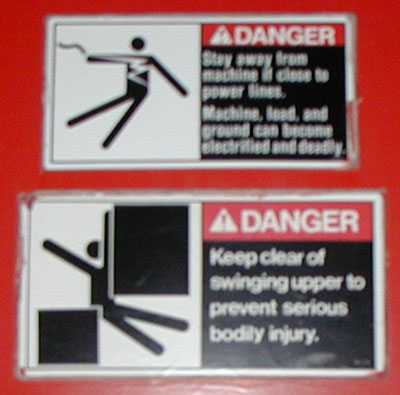 I love these icons for specific ways you can die.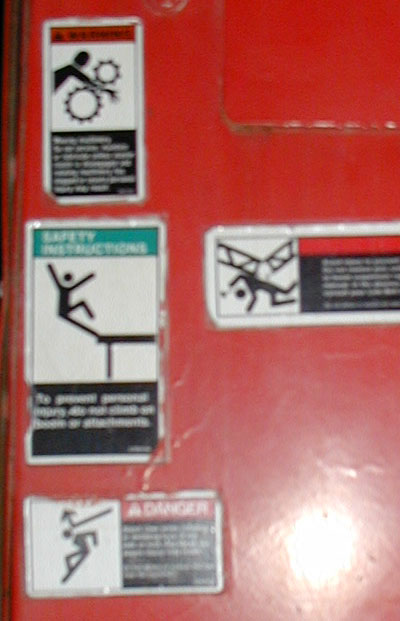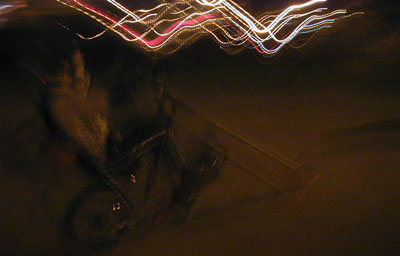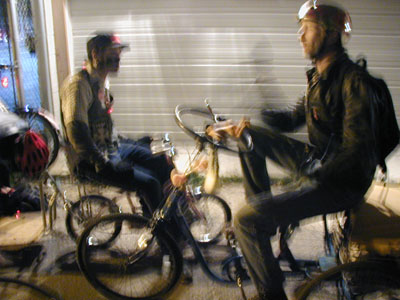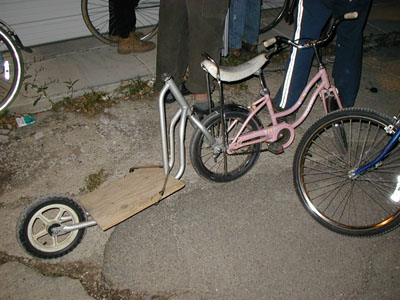 A rare sighting of the Pixie Pedal Powered Power Plant with its trailer. This guy probably rode 20 miles on this thing that night.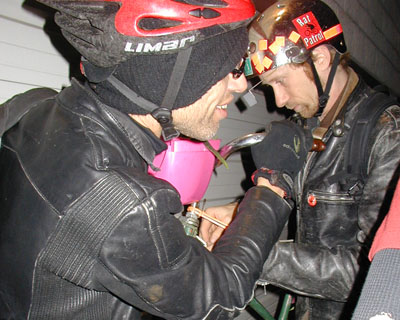 Broke a weld? String'll fix it!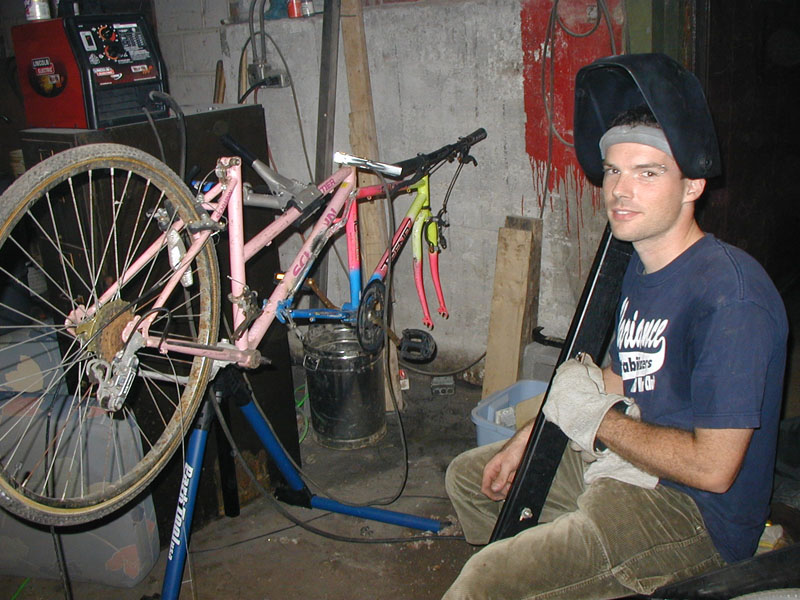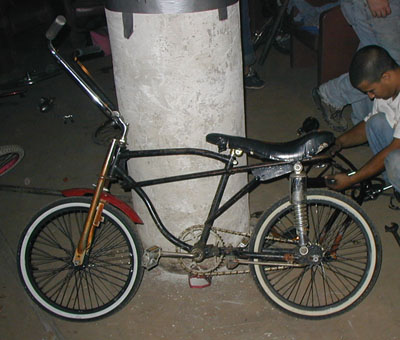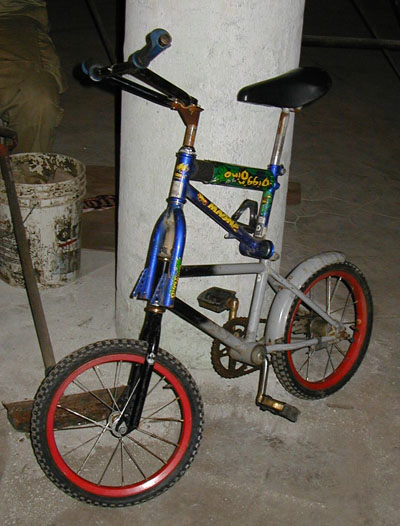 That bottom bike is an old Batmobile. Collector nerds everywhere felt a great disturbance in the Force when it was chopped.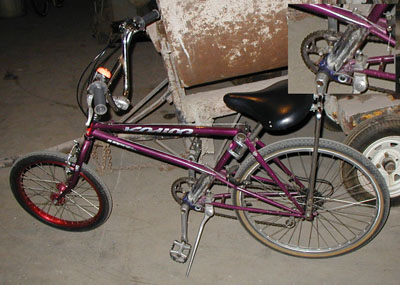 Prince, post-op. Prince had to live a year bolted up as the other gender before the surgery was done.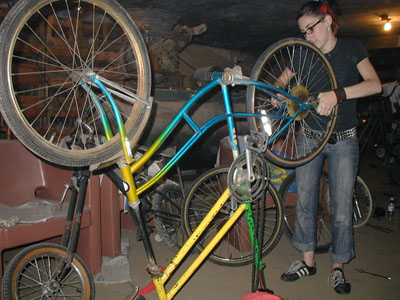 Rzarah with Infected With Rage.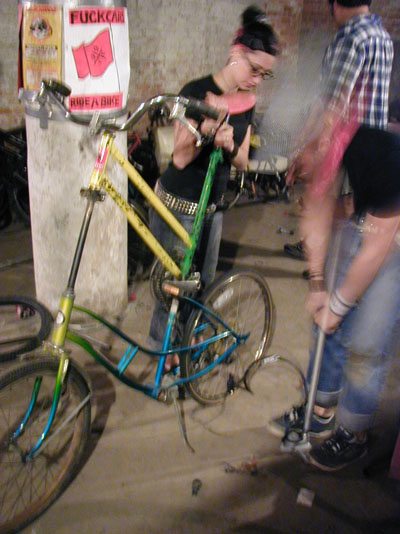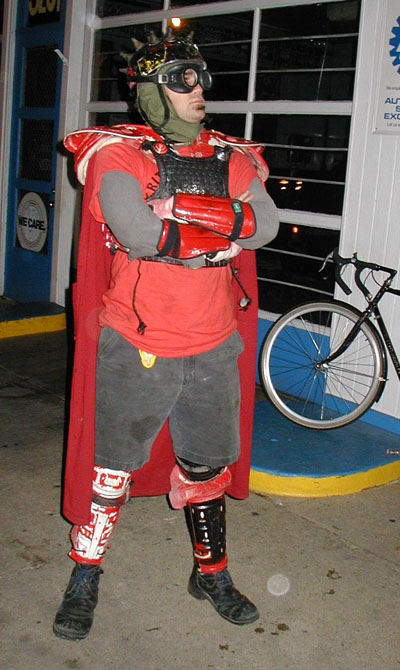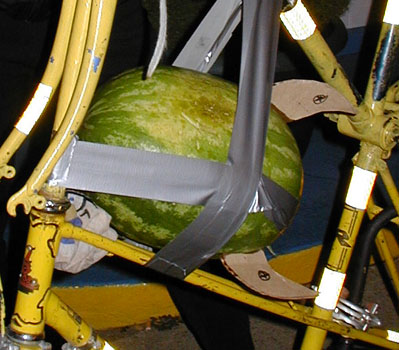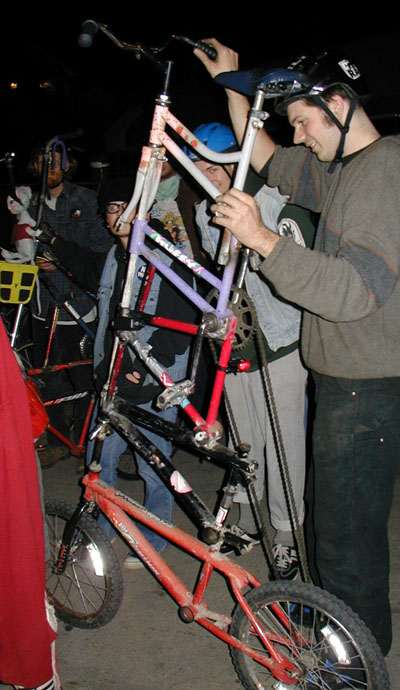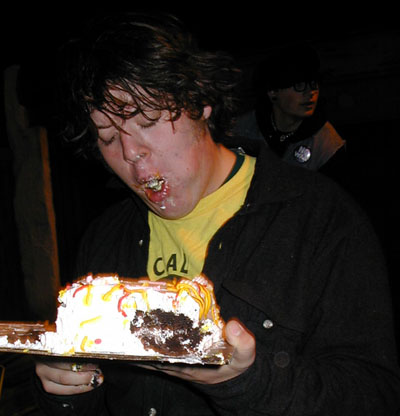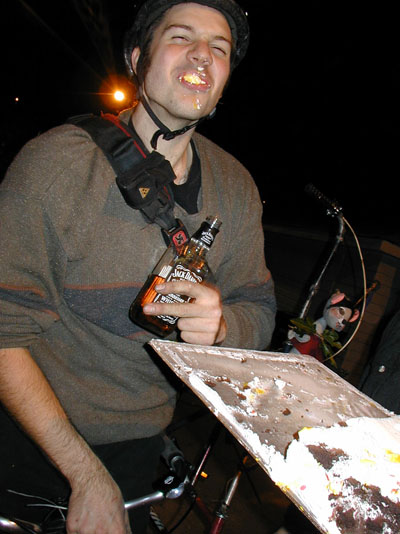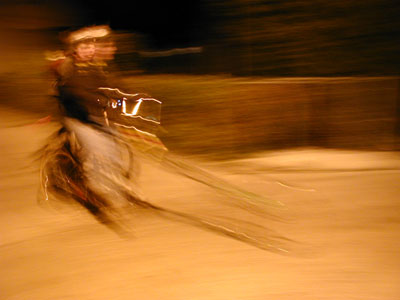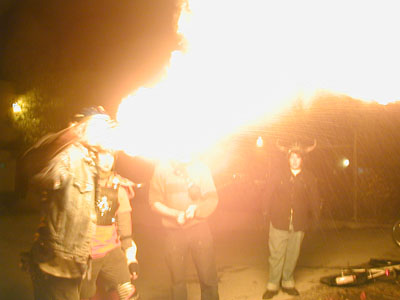 One of Plumber Mike's superpowers is firebreath.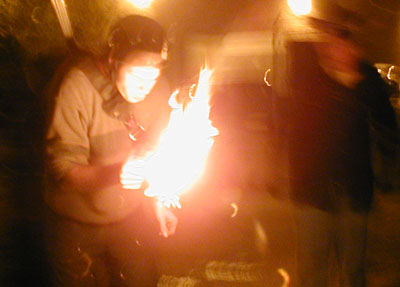 Andy tries it... "Ooh! Ahh! Mah biscuits is burnin'!"