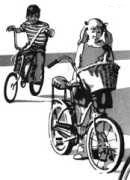 Rat Patrol vs. Human Television Network
The Human Television Network is a fleet of TV bikes designed for portable live media displays. We invited them to come on a Rat Ride. They brought the bikes but left the TVs at home, instead, they had a kickin' PA on a tadpole trike. And, of course, Pinky: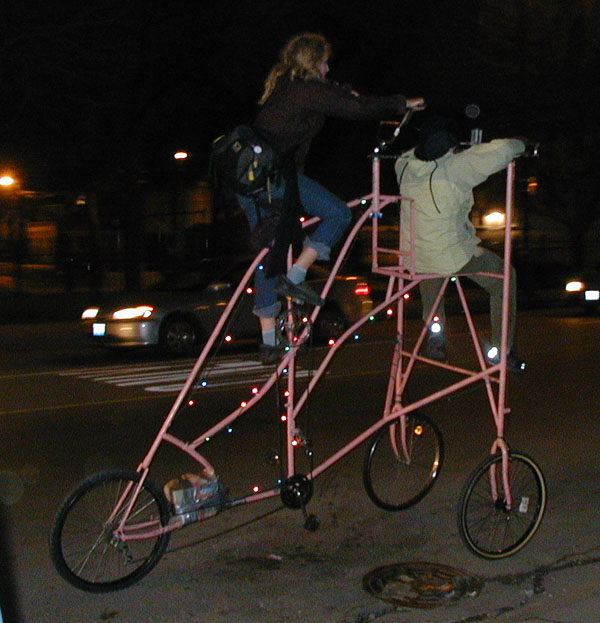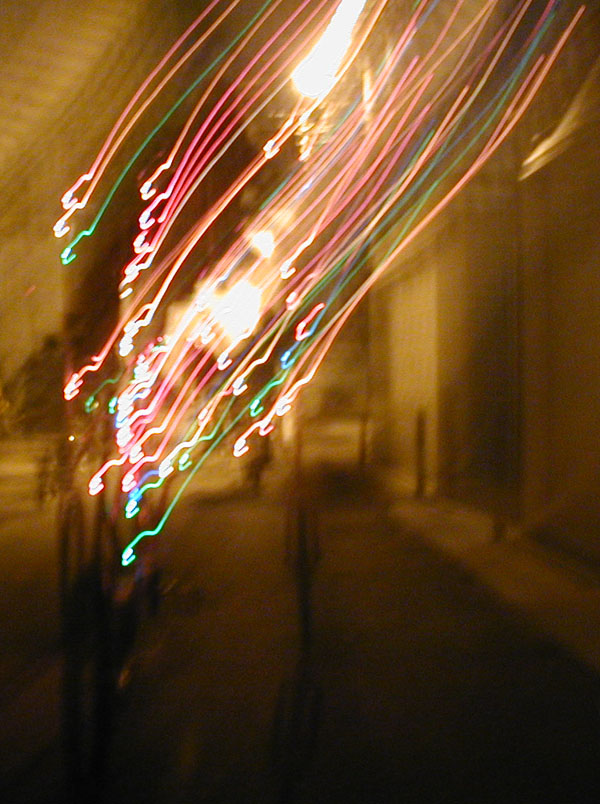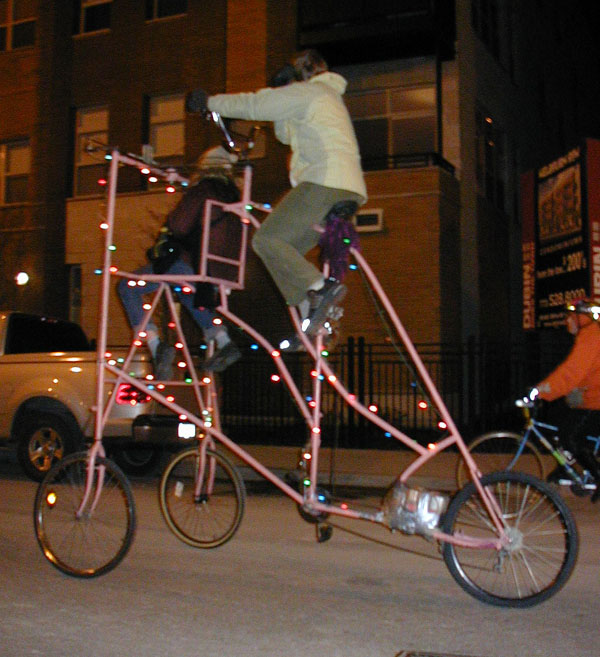 The TV goes where the passenger is sitting.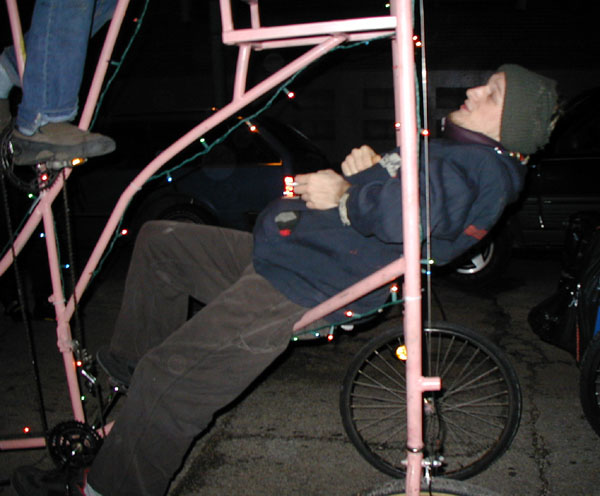 We figured out that the passenger could pedal if he sat belowdecks.