Slaughterama 06
Five Rats shipped out to Richmond, home of the Cutthroats, to battle in the trenches and blood-pits of Cycle Slaugterama. These are our pictures, by Stacee Droege and Neck-Rat.
After a brisk 14-hour drive in the back of a cargo van with our bikes, we pulled into Richmond. As with any Bike Club event, the way to find the right folks is to start riding around until you see someone welding on the sidewalk or riding a tallbike. We were also supposed to meet Cooter and deliver him a chopper to found Rat Patrol D.C. So we cruised.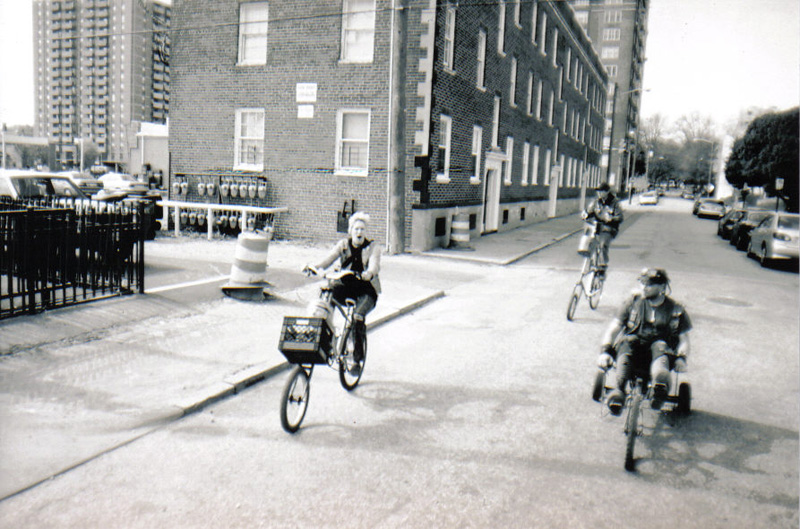 We hit up the local alleys. We found them to be somewhat underdeveloped, but that just added to their rustic charm. The picture below shows a large mural in the alley behind an Italian restaurant. "A little Italian in every bite" it said, showing two young boys in a cooking pot showering themselves with fresh chopped vegetables. Appetizing!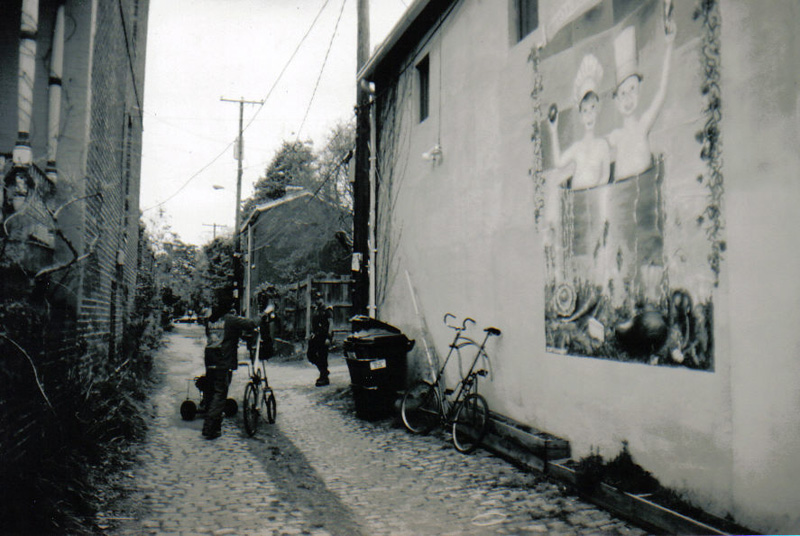 Disaster struck almost instantly, when Stacee and I were goofing off and slammed into each other and flauta-ed her rear wheel. It was beyond re-stomping. But being wise in the Way of the Rat, we knew that a nearby university campus would offer scores of abandoned bikes, and sure enough, a replacement wheel was soon found. While we were fixing it a Cutthroat rode by and welcomed us, giving us directions to the hideout.
After a few hellos and a few beers, it was time to head to Belle Isle for the main event. The route to the river had an odd slope to it; the locals informed us that this was called a 'hill'. Those with experience of the perils of rear steering can imagine the terror of bombing down it on the Green Machine (a vehicle whose commercial incarnation was banned for its tendency to flip like an SUV full of orphans).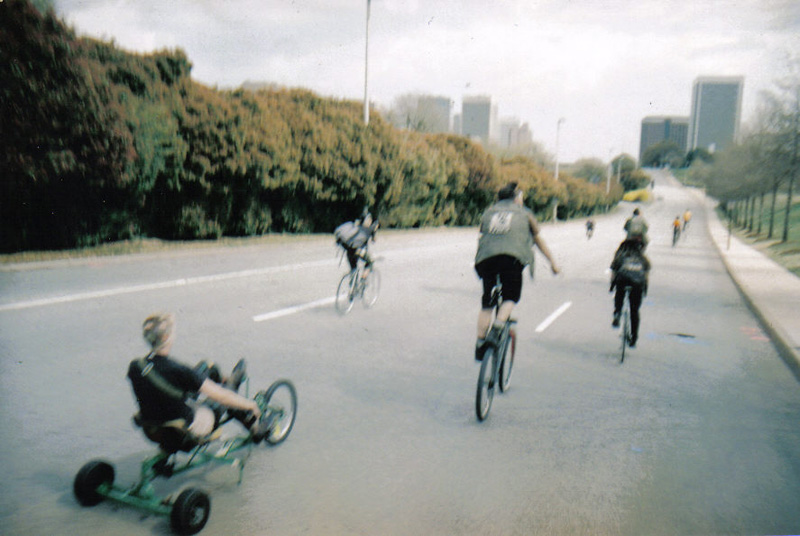 Then there was somea this...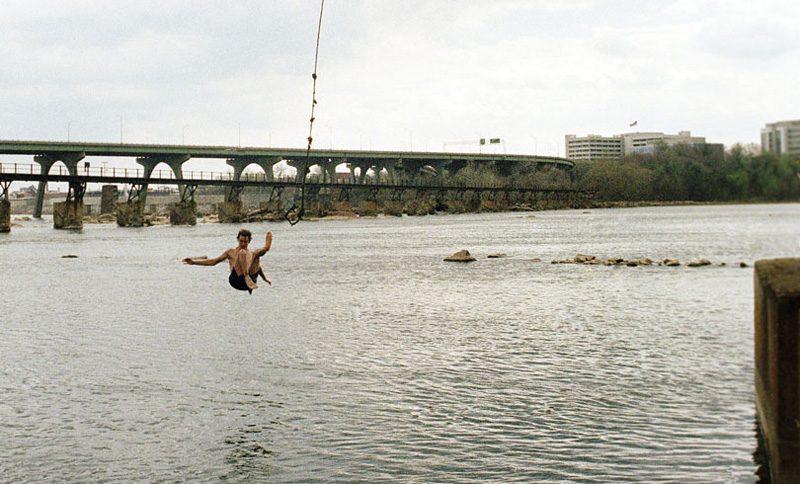 Belle Isle was a great location. There were CHUNKs, BLBC, Zoobombers, and a variety of new or made-up gangs like the Rainbow Sprinkles Bike Club. One club (Hoopty something) actually made a bike-boat and rode it through the water to the island. That's Spidey there dressed like Sasquatch. There were also, unfortunately, a lot of expensive fixies around (far more than there were tallbikes and choppers). I guess this was somewhat of a spectator event and not a purely Bike Club gathering. Still, I wish they woulda screened for Presta valves at the door.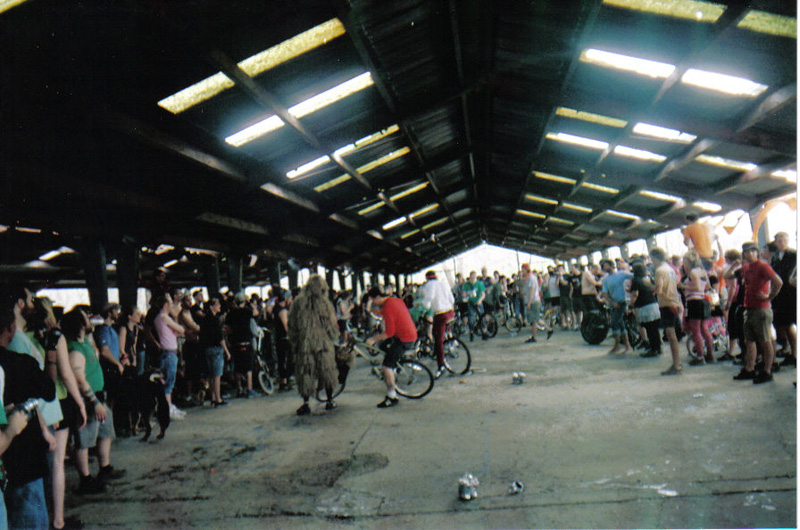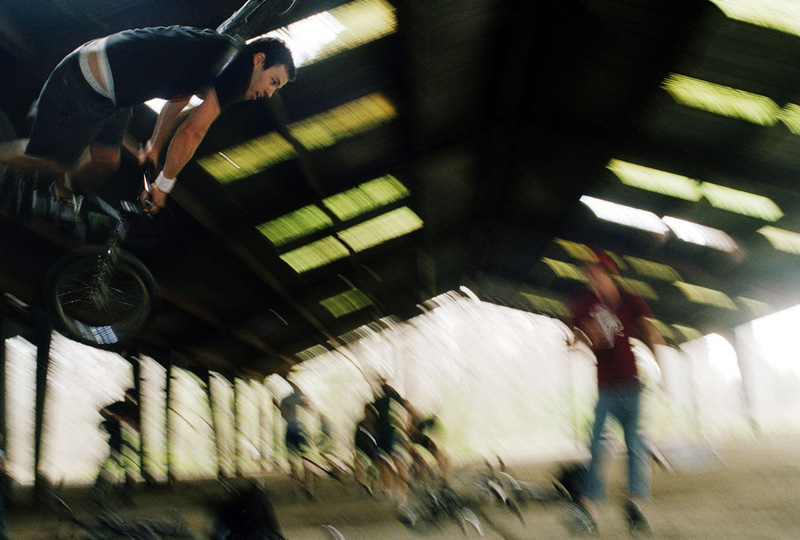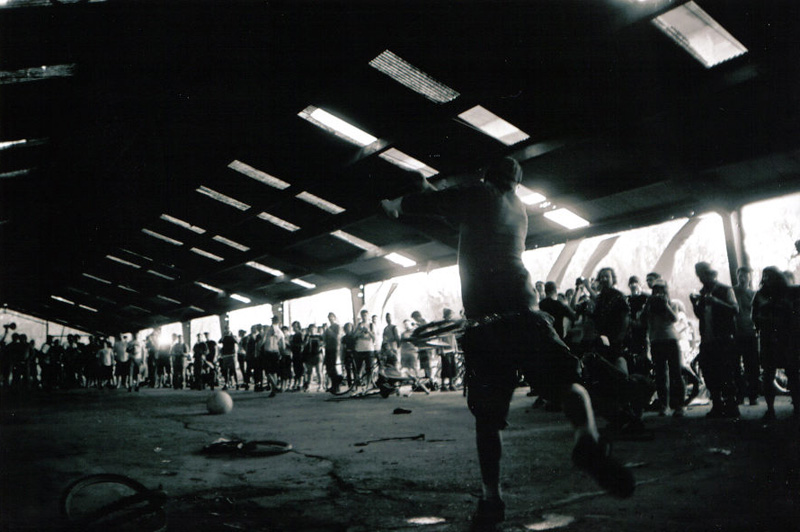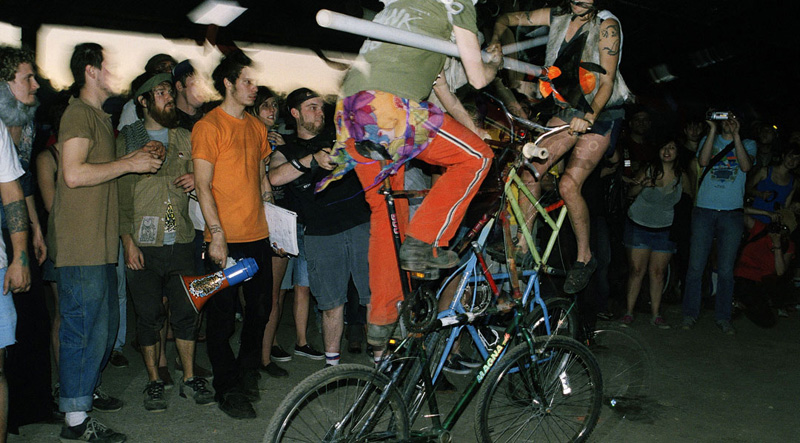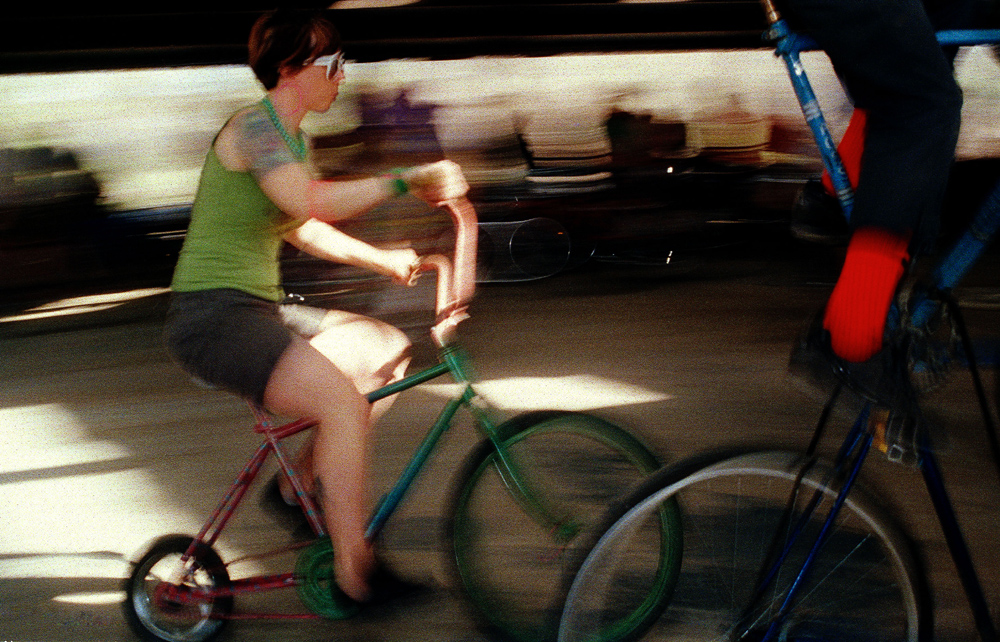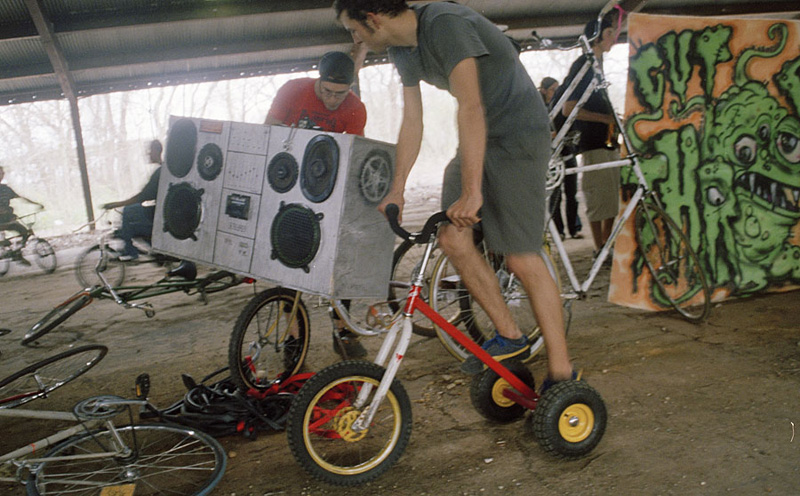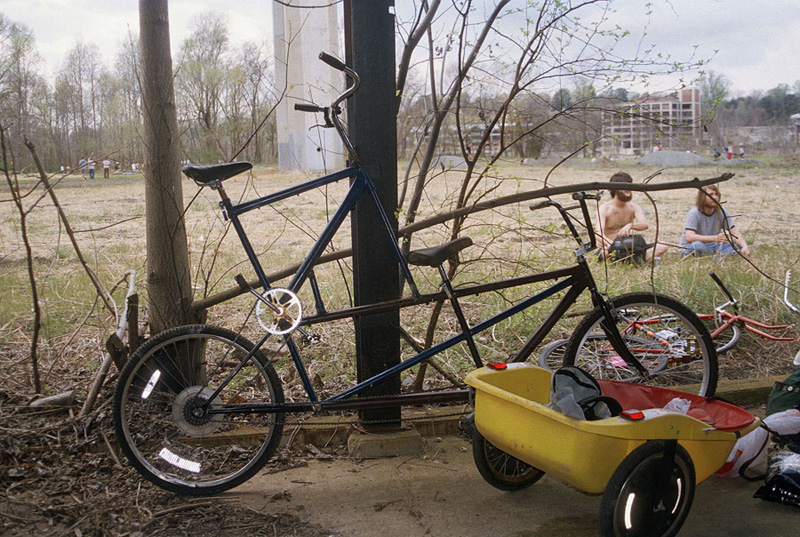 We presented Cooter with his chopper.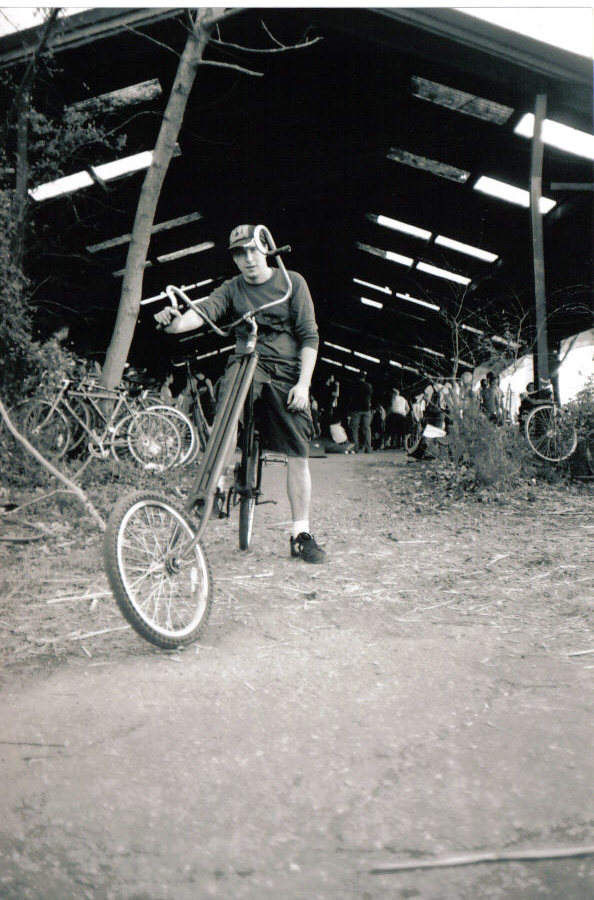 Being a maggot, we made him participate in all our hazing rituals...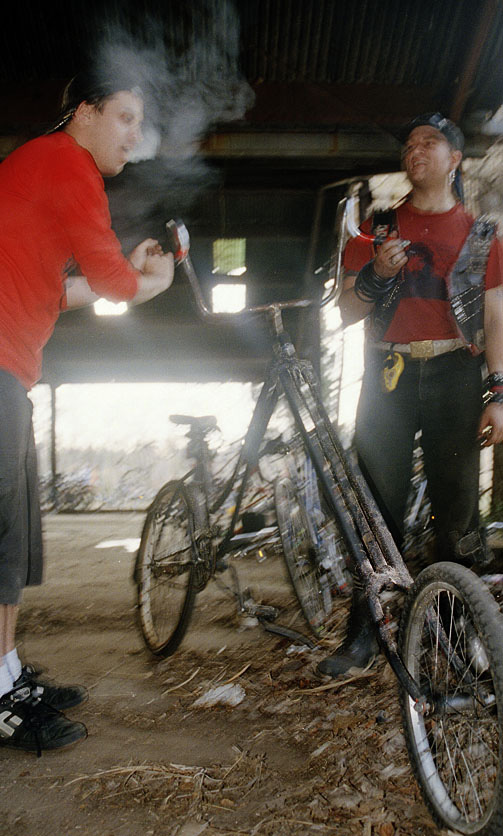 ...which he seemed eager to do. We even made him do the Whiplash versus the nefarious Brandy Gump. One dude refused to go against her because she was a girl. Obviously he didn't about Brandy Gump and her all-around ass-kicking abilities.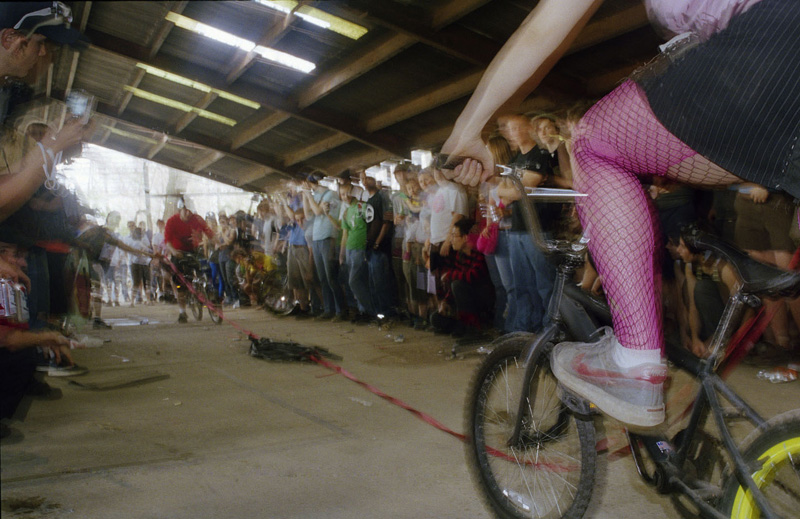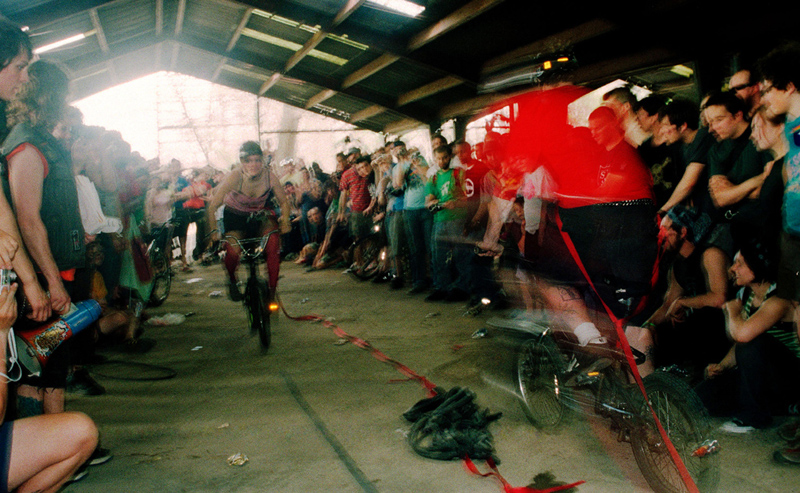 You know, maybe it was the drunken stupor, but I don't remember anyone noticing who won any of these competitions. Neck-Rat and I did the chickenfight race against CHUNK and he got tossed right off my shoulders onto his tailbone, but got up and finished the race. Stacee and I kicked ass in the chariot race until a diastrous wreck stole our victory right out from under us.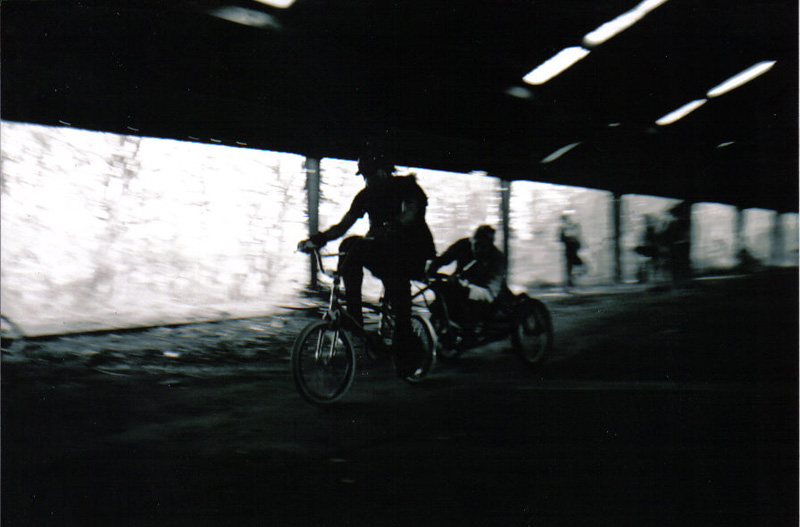 By the time dark rolled around everyone was plum tuckered out.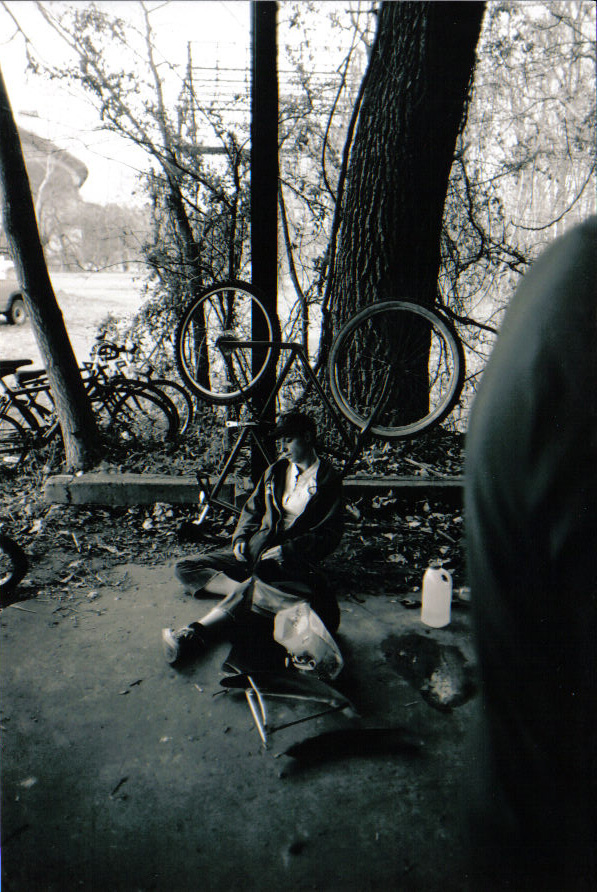 We didn't even make it to the show. We didn't even make it to the house they'd arranged for us! We made a campfire in Jesse's back yard and slept around it. The next day we visited some presidential graves and climbed around on a pyramid.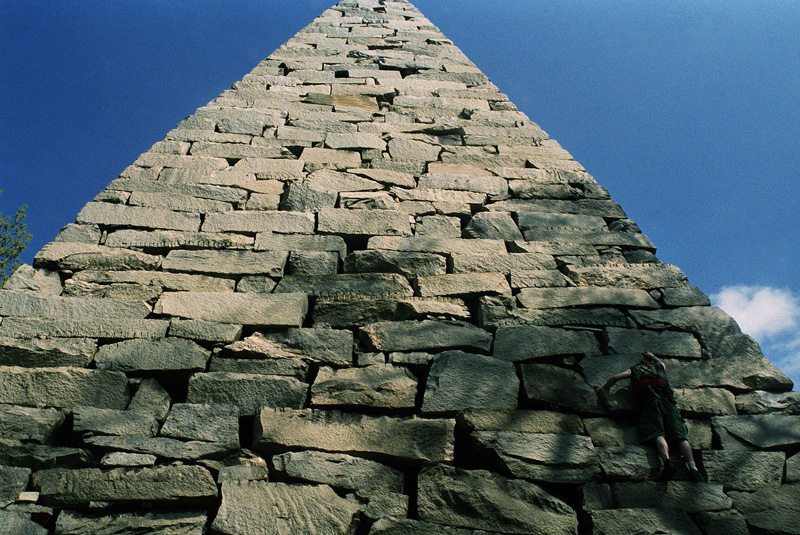 There are TONS of pictures of this event. Check out more at:
Flickr Slaughterama tag